About Me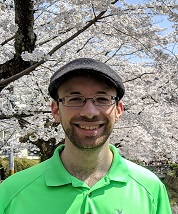 Email:
andrew.mcleod@epfl.ch
Address:
EPFL CDH DHI DCML
INN 115 (Bâtiment INN)
Station 14
CH-1015 Lausanne
Switzerland
I am currently a postdoctoral researcher in the DCML lab at EPFL, working with Martin Rohrmeier.
My work has generally concentrated on music information retrieval, particularly as applied to automatic music trascription, and specifically on symbolic music processing and language modelling for the transcription of music data.
I am currently working on the SNF Distant Listening to Harmony grant, analyzing how the use of harmony has evolved over time.
Use the navigation buttons on the left to find out more about my work, or click here (or on the link at the bottom of each page) to see my CV.
In July 2016, I organised a workshop, the 1st Music Informatics and Cognition (MIC). For more information about that, click here.